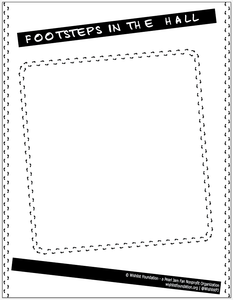 Fan Scrapbooks at Fenway & Wrigley
The Pearl Jam Fan Scrapbook gives fans a way to get their message directly in the hands of Pearl Jam, all while donating to a great cause that is near and dear to the hearts of our favorite group of guys.
Wishlist Foundation is creating an 8½" x 11" scrapbook filled with fan messages to give to the band. One for the Fenway shows and one for the Wrigley shows.
YOU CHOOSE
You can choose from 4 message sizes: ¼ page, ½ page, 1 page (one side of a page) or 2 pages (front & back -or- two fronts).
Create your message at home or at our preparty fundraisers
MAKE AT HOME
Don't worry about trying to remember what you've always wanted to tell the guys or find the perfect things to say while you're in the middle of partying at our fundraisers. Be artistic! Draw, paint, sketch, decorate, glitter, embellish how you want. Glue on photos or mementos.
Pick a size – ¼ page, ½ page, 1 page or 2 pages. Full page size is 8½" x 11"

Use your own scrapbook paper or print out our handy PDF templates

Design your message

Bring it to our preparty and make your donation

Done!
MAKE AT PREPARTY
Bring your own, create your message from our blank paper or we will provide pre-designed template pages for you to fill out!
Pick a size – ¼ page, ½ page, 1 page or 2 pages. Full page size is 8½" x 11"

Make your donation

Bring your own, use our blanks or predesigned templates to create your message

Done!
FENWAY & WRIGLEY DONATION PRICES
¼ page - $3

½ page - $5

1 page - $10

2 pages - $20
---