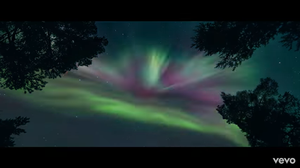 Pearl Jam - Dance Of The Clairvoyants (Mach I) Official Video
When we hear the term Mach 1 it is easy to assume it is the speed of sound through Earth's atmosphere. This is the loud, cracking sound that is associated with the shock waves that are created by an object traveling faster than the local speed of sound.  
Check out our unofficial lyrics here.
Jeff Ament:


Stone Gossard on SiriusXM Pearl Jam Radio about Dance of the Clairvoyants

 
Dance Of The Clairvoyants (Mach 1)
Produced by: Evolve Studios
Directed by: Joel Edwards
Edited by: Seth Evans
Produced by: Joseph Bastien
Footage by: Filmsupply
Cinematography by: Evolve, Kendall Rittenour, Aaron Seldon, Joel Edwards, Jesse Edwards, Stephen Johnson, Nick Midwig, Dustin Farrell, Enrique Pacheco, Joseph Large, Mike Olbinski , Tomi Rantanen, Tyler McGrath, Brooklyn Aerials, Elevation Film, Variable, Sypher
#PearlJam #DanceOfTheClairvoyants #Gigaton
Music video by Pearl Jam performing Dance Of The Clairvoyants.
© 2020 Monkeywrench, Inc., under exclusive license to Republic Records, a division of UMG Recordings, Inc.
Pre-order the "Gigaton" album now!
---