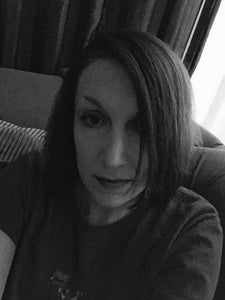 Jen Belle Named #CauseTheWave Project Leader
Wishlist Foundation is proud to welcome Jen Belle as the #CauseTheWave Pearl Jam Fan Movement Project Leader!
For almost two years, Jen has been active in leading the #CauseTheWave Pearl Jam Fan Movement group, helping to raise awareness and making sure everyone is updated on what's going on in the fight against Epidermolysis Bullosa. She has shown dedication, compassion and care for the children and families. We are happy to officially recognize her leadership role.
In addition to her new role as Project Leader of the #CauseTheWave Movement, Jen is also Wishlist Foundation's Membership Coordinator.
She has been a fan of Pearl Jam since 1991, and attended her first show in 1992. Jen lives in Rockport, MA with her other half and with her teenage son who put up with her Pearl Jam obsession only because they love her. Jen also loves thrift shopping and anything vintage.
One of Jen's favorite Pearl Jam lyrics originates from the song, "Sometimes": "Seek my part, devote myself. My small self, like a book amongst the many on a shelf."
Please visit our #CauseTheWave Pearl Jam Fan Movement group and help Jen spread awareness about EB.
---