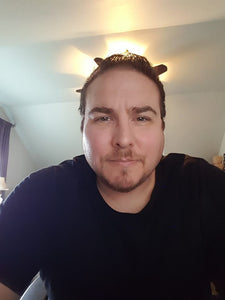 Wishlist Welcomes Michael Petrelli, Staff Writer
Wishlist Foundation is happy to welcome Mike Petrelli to the organization as a staff writer!
Michael has been a Pearl Jam fan since the beginning. Having seen the band over 60 times all across the country, Michael notes that it's the experience of their live show and the unbelievable camaraderie of the Pearl Jam community that continues to resonate throughout the past 25 years of his life.
Wishlist has been a huge part of bringing so many fans closer together in a common belief that it is our responsibility as human beings to help raise awareness for those causes that we hold so dear to our hearts. After his brother passed away in February of 2007, Michael became involved in running the preparties for the final Spectrum shows in Philadelphia along with good friend Dave Silver. The events helped raise money for the Gift of Life family house in memory of Joe, as well as Operation Yellow Ribbon, which focuses on supporting our military brothers and sisters.
Michael has a decade of experience as a marketing professional who recently worked for Merck as a Marketing Manager in the personal care and food and beverage industries. He has been a site administrator at Cinemit.com for the past five years, a senior writer contributing to ReelNewsDaily.com and podcast host of the Reel Big Show. Michael has published over 900 articles over the past 3 years.
Welcome, Mike! We look forward to reading your work!
---